Better Delivery turns strategy 
into action
We give organisations the tools, practices and mindsets to deliver 
on their strategic goals.
Modern
Organisation
Framework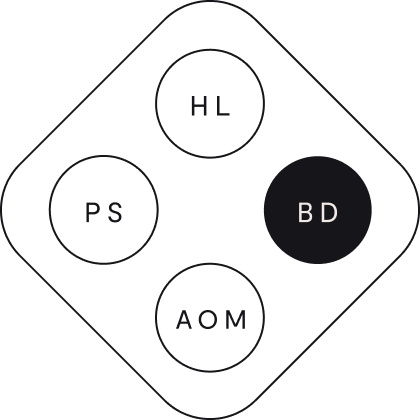 Traditionally, delivery can be hindered by siloed working, a lack of co-operation and slow adaptation. And even when you want to adapt to change, the tools available don't always fit your unique needs and challenges. 01
Delivery Audit and Review
02
Leadership Team Ways of Working 04
Ways of Working Coaching and Delivery
05
Planning and Prioritisation
06
Strategic programme delivery
Radically partners with you to make
Better Delivery an everyday reality for your organisation, through our outcomes focus, pragmatic solutions and approach to building your team's capability.
We combine our tools and global expertise to create a unique and pragmatic solution to embed the behaviours, mindsets and processes that are right for your organisation.
Our team draws on their deep knowledge of modern ways of working and their real world experience in large organisations, applying their expertise to your unique situation.
Understanding your business comes first for us. We choose relevant tools that will improve the way you work and build on your existing successes.
Adaptive Ways of Working at AT
Becoming more adaptive and customer-centric using modern ways of working
The Future Looks Bright for Gallagher
Rethinking how Gallagher might organise themselves for scale
If your organisation wants to prepare for tomorrow, let's start the conversation today.