Have you ever seen an email trail get longer and more heated over the course of a few days, only to be resolved in the first 10 minutes of an in-person meeting? Or maybe a misunderstanding from an email or instant message turned into misalignment and tangents of fruitless work? Or perhaps a text from your boss seemed condescending or rude, making you self-conscious and causing your relationship to become a bit more formal and awkward?
Digital communication has revolutionised the way the business world operates and has unlocked countless efficiencies, opportunities, and even new industries. But if any of the above scenarios sounds familiar, you've seen the negative impact that can come from leaning on digital and text communication channels over richer forms of communication.
Organisations are made of human beings and the relationships between them. Like modern-day tribes, the way organisations take action is by aligning and mobilising human beings, but unlike our tribal ancestors who were constantly together conveying messages with face-to-face interactions, colourful expressions and body language waving their clubs around, in the modern age we often strip back our communication to letters on a screen that are open to the receiver's interpretation.
 In today's dynamic business world effective communication is the cornerstone of a successful organization. While digital communication has become the norm, there is immense value in favouring richer forms of interaction, such as a stronger culture, higher employee engagement, more effective communication, and ultimately the ability to deliver more value, more efficiently.
To unlock this value we recommend taking a philosophy of "walk, talk, write" - meaning if you have a significant message for someone, walk over and talk to them if you can, if not pick up the phone and call them, and use text-based communication only as a last resort.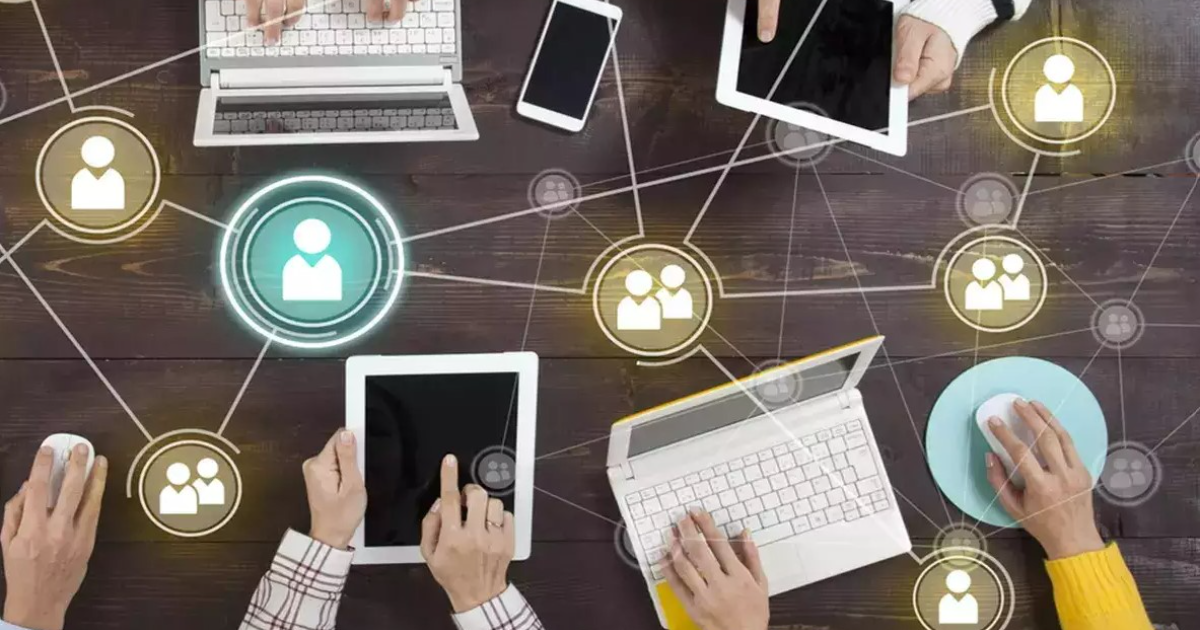 Walk
The most effective way to communicate with someone is to be face to face with them in person - this is the original form of communication that our bodies and minds are designed for! You are able to see body language and facial expressions, hear tone of voice, and feel the presence of one another. There are even many studies showing that humans use olfactory communication, meaning that we receive subliminal messages from one another through smells!
When it comes to building trust, resolving conflicts, and fostering meaningful connections, face-to-face communication is unparalleled. Whenever possible, take the opportunity to walk over and talk to the person directly. Face-to-face interactions allow for immediate feedback, non-verbal cues, and a deeper understanding of the message being conveyed. This form of communication builds rapport, strengthens relationships, and promotes a sense of unity within the organization.
Talk
The modern day workplace has changed over the past few decades and it may not always be possible to walk over and speak to someone. In situations where face-to-face communication is not feasible, the next best option is to either use a video calling software or to pick up the phone and call them. 
Video calls provide the extra advantage of being able to see facial expressions and some body language to pick up non-verbal cues, but both forms of communication enable real-time conversations, tone of voice interpretation, and a more personal connection. Phone or video calls allow for immediate clarification, active listening, and the ability to address complex matters efficiently. By prioritizing these methods, organizations can foster meaningful dialogue and maintain a human touch in their interactions.
Write
While text-based communication such as instant messaging or email offers convenience and speed, it should be used sparingly. Text-based exchanges lack the richness of face-to-face or voice-based communication, often leading to misinterpretations and misunderstandings which can cause inefficiencies or even damage relationships. A good rule of thumb to follow is if you're on the second or third paragraph of an email to someone, just walk over to them or pick up the phone!
However, there are situations where written communication is necessary, such as sharing information or documenting agreements. In such cases, it is important to be clear, concise, and considerate in your written messages to minimize any potential confusion.
Organisational Impact
Using this walk, talk, write approach can help an individual ensure that messages are received correctly and aid in building connections and positive relationships, but the most value comes from an entire organisation harnessing this approach. 
To encourage richer forms of communication, organisations should foster a communication culture that values personal connections and meaningful interactions over transactional text. This can be achieved by promoting open communication channels, encouraging face-to-face interactions, providing opportunities for in person collaboration such as big room planning events or hackathons, and organising teams to be cross-functional to enrich inter-departmental communication. By creating an environment that values direct communication, organizations can enhance teamwork, trust, and overall efficiency.
---
In the era of digital communication, it is crucial for organisations to recognise the value of richer forms of interaction. As many organisations are losing efficiency from the misalignment, confusion, and weakened relationships that can be fuelled by ineffective communication channels, modern organisations can gain a competitive advantage by fostering a culture which prioritises richer interactions.
So next time your email starts to look like "War and Peace," just walk across the office to talk to that person or pick up the phone and call them. Or better yet, if your team has started working from home most of the time and you are seeing some friction between team members, identify a day or two per week when everyone agrees to come into the office to have team meetings and collaboration sessions.
Organisations are made of people and interactions and if each person prioritises richer communication channels, the whole system works better.